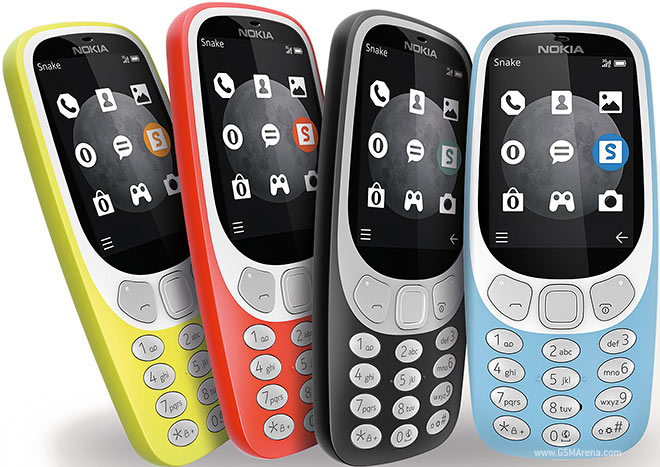 US consumers interested in purchasing the Nokia 3310 3G (a modern retake on the classic Nokia 3310 released way back in 2000) can now pre-order the phone through Best Buy. Priced at $59.99, the Nokia 3310 3G is a dual SIM handset that's compatible with carriers like AT&T and T-Mobile. It obviously doesn't have LTE, so 3G is the best you can get out of the device in terms of cellular connectivity.
The Nokia 3310 3G offers a solid body, a small 2.4-inch screen with 240 x 320 pixels, a retro UI, and a 2 MP camera with LED flash. It comes pre-installed with the legendary Snake game, and even lets you access Facebook (though you'll probably find the experience underwhelming). The handset also features a 3.5mm headset jack, FM radio, MP3 player, and a memory card slot supporting microSD cards up to 32 GB. As for the phone's battery, this is a removable 1200 mAh one – good for up to 6.5 hours of talk-time, or up to 24 days of stand-by time.
The new Nokia feature phone has four color variants (azure, charcoal, warm red, and yellow), all of which can be ordered from Best Buy – check out the source links below. The handset will be shipped later this month, on October 29.