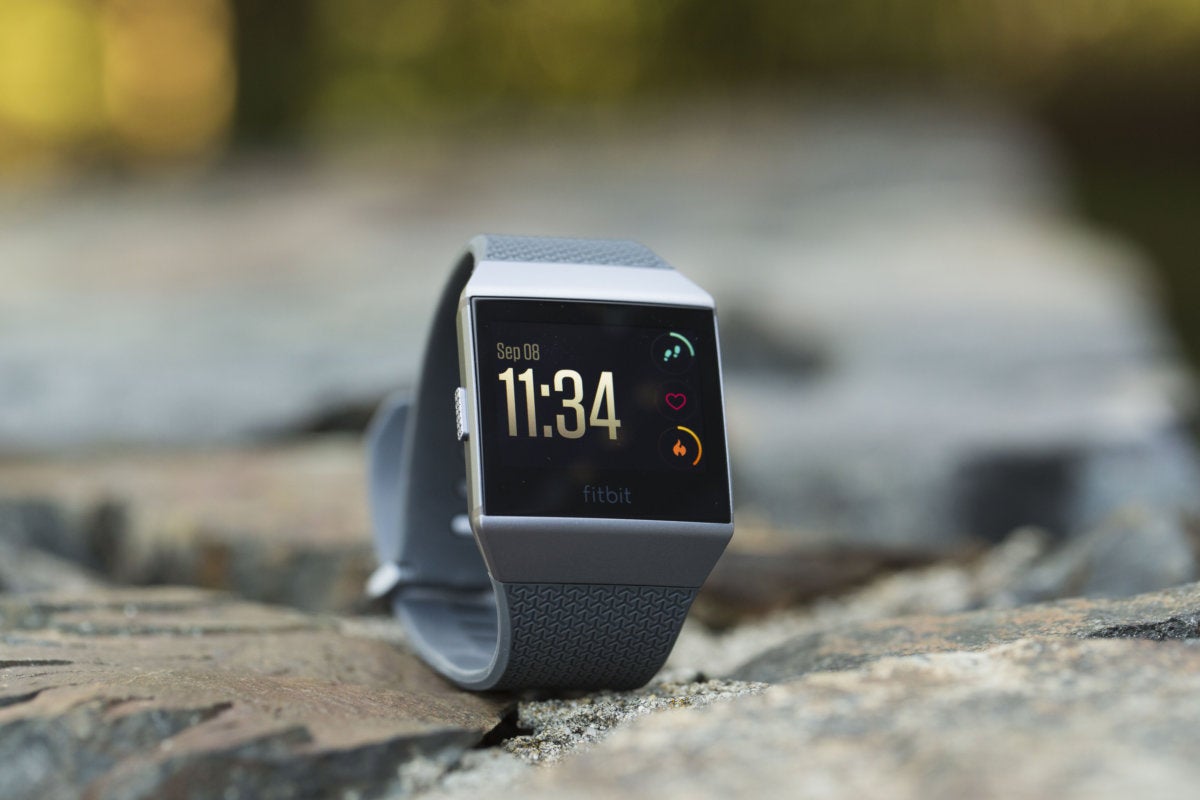 Yelp, Flipboard, and The New York Times join Fitbit's burgeoning app catalogue.
Fitbit's Ionic smartwatch ($299 on Amazon) is getting some new friends for the holidays. A software update available Tuesday will deliver more than 80 new clock faces and a variety of apps so you can control your lights and check stocks while you work out.
The Ionic's biggest shortcoming as a smartwatch is its paltry selection of third-party apps. While this update won't necessarily fix that problem, it does bring a few notable additions that enhance what you're able to do when wearing Ionic:
Flipboard: View health and fitness stories.
Philips Hue: Control your lights.
Surfline: Track swells and weather conditions.
The New York Times: Check the latest headlines.
Yelp: Find nearby restaurants.
Those five apps probably won't push any fence-sitters over the edge, but it's good to see developers paying attention to the platform. Along with the above apps, Fitbit is promising five more by the end of the year (Clue, Game Golf, Nest, TripAdvisor, and United Airlines) bringing the total third-party catalogue to 14. Considering the wearable launched with just four third-party apps in September, that's a veritable bounty. And more are on the way. Fitbit says British Airways, Lyft, and Walgreens apps will arrive in January.

Also new to Ionic are scores of clock faces to provide "at-a-glance information including active minutes, heart rate, games, goal progress, run cadence, sleep, or weather." The availability of clock faces was one of the disappointments with the original Ionic OS, especially since the Pebble platform it was based on was so robust. Fitbit says more than 1,000 developers have committed developing for Ionic, and it will continue to add clock faces and apps to Ionic throughout 2018.
From lab to wrist
Perhaps most exciting to Ionic users is the launch of Fitbit Labs, a new initiative from Fitbit's research and development wing that acts as a sort of beta program to showcase new app and clock face technologies the company is working on. The first round of apps and clock faces will be launching later this month and will include:
Fitbit Pet: Clock faces that help you stay active by using your steps to feed and care for dogs and cats.
Mood Log: A clock face that track how you feel and observes your mood patterns over time.
Tennis: An app to track your swing and give insights on your playing style and help improve your game.
Think Fast: A task-switching game to help you understand the effects of sleep and a healthy lifestyle on your mental alertness.
Treasure Trek: An app to help motivate you to stay active through gamification of your steps goal.
Along with the new apps and performance enhancements, the software update will also include include the new banks and multi-card payments to Fitbit Pay, as well as an partnership with Deezer to bring international users the ability to listen to streaming music from the Ionic without a phone. Similar to the service that exists for Pandora users in the U.S., the Deezer app will be available in 2018.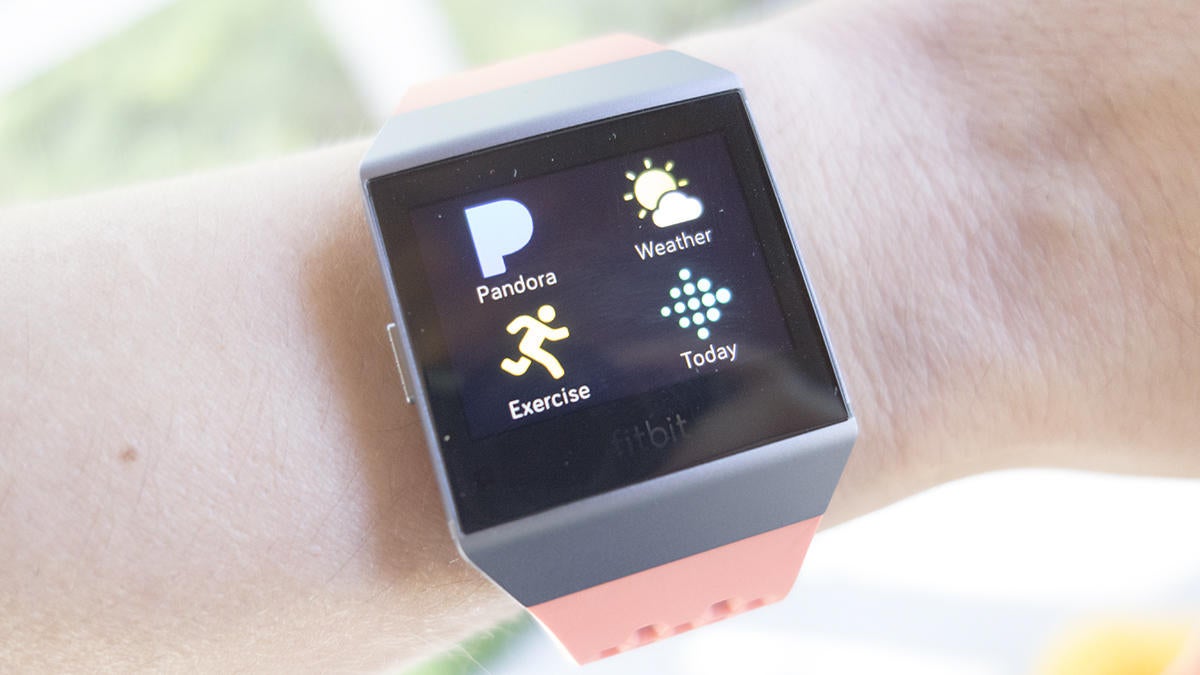 The new software will be rolling out to all Ionic users today. To check the status of your watch, head over to the Fitbit app on your iOS or Android phone.
The impact on your wrist: It's notable that the first software update to Ionic doesn't include any fitness features. Fitbit is playing a massive game of catch-up when it comes to the smartwatch side of its flagship wearable, and in all likelihood, the Ionic's app platform will never be as robust as Apple's or Google's. But you can argue that clock faces are more important to smartwatches, and it could be an area where Fitbit carves out a nice niche, especially if the ones introduced here are as well-designed as Fitbit's fitness ones.