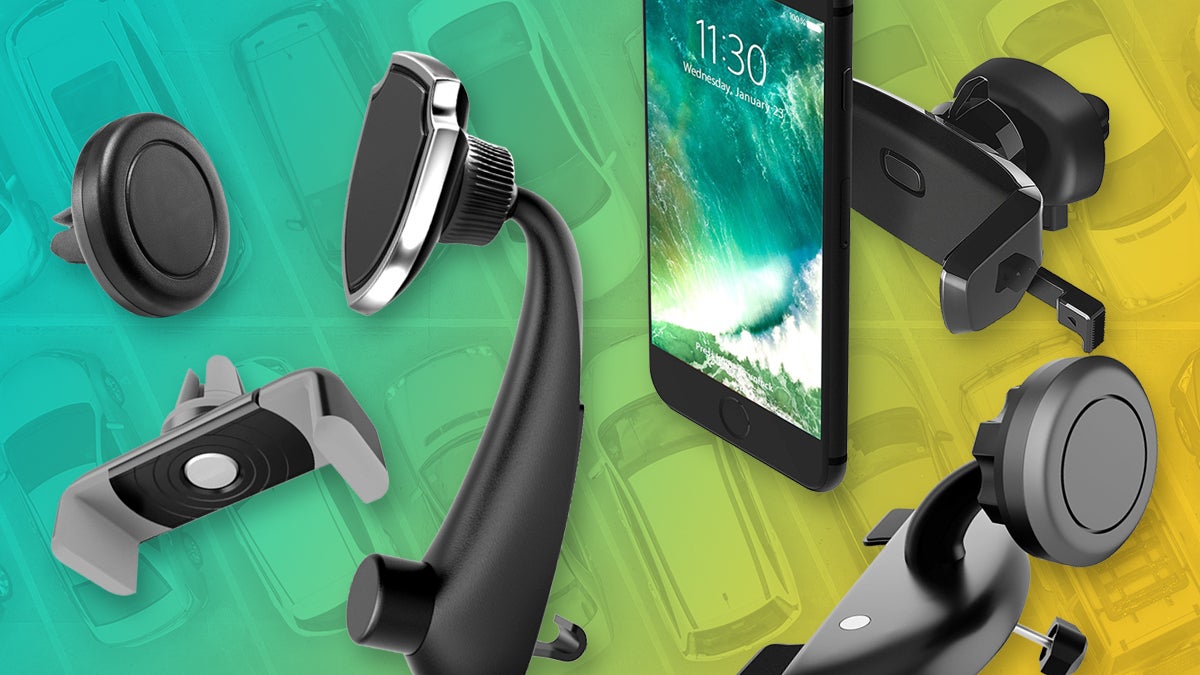 Keep your phone (and your GPS directions) in sight with these mounts.
If you're using your smartphone for GPS directions but leaving it in your lap or cupholder, it's time to get a phone holder for your car. These mounts allow you to position a smartphone within line of sight—and keep it out of your hands, thus avoiding a ticket in some states.
The best phone holder isn't the same for everyone, however. Car manufacturers not only use different types of vents, but they mix up the positions of both CD players and vents too. States also have different laws for what can be attached to a windshield (and where).
Accordingly, our list of the best phone mounts doesn't single out just one or two picks. Instead, we're sharing the most convenient and reliable models as a group after putting them to the test in a variety of cars.
Note: For this first round of evaluations, we've focused on vent and CD slot mounts, as windshield mounts are illegal in many states.
Best phone mounts and holders for cars
All of our smartphone car mount reviews
Curious about the other options? Below is a list of all the smartphone car mounts we've reviewed. Just click on the product name to read our hands-on observations. We've got more lined up for evaluation, so be sure to come back to see what else we've tested.
AT A GLANCE
BE Universal Smartphone Car Air Vent Mount

iOttie Easy One Touch 4 Air Vent Mount

Square Jellyfish Jelly Grip Vent Mount for Smartphones

Kenu Airframe+ Smartphone and Phablet Car Mount, Black

Spigen Kuel A200 Car Phone Mount Magnetic Air Vent Holder

Koomus CD-Air CD Slot Smartphone Car Mount

TechMatte Magnetic Universal Smartphone Mount

Dockem Vent Attached Magnetic Car Mount with Extension

WizGear Universal Bite-lock Air Vent Magnetic Phone Car Mount Holder