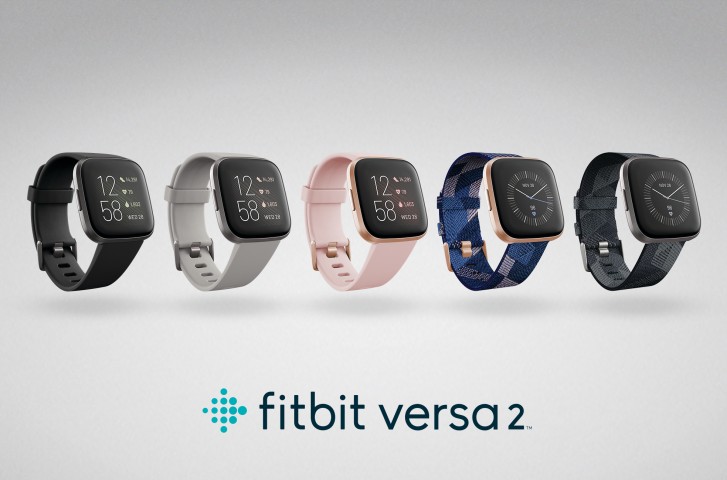 Building up on the success of last year's Versa smartwatch, Fitbit just announced a worthy successor called the Versa 2. The new version brings several improvements including an OLED display, Amazon Alexa and Spotify integration as well as a faster processor and longer-lasting battery.
Alongside the Versa 2, Fitbit announced a new coaching service called Fitbit Premium. It's $10 a month or $80 per year and gives you specific guided plans for workouts, calorie intake and weight control.
All Versa 2 variants feature an aluminum casing and now come with NFC which alongside Fitbit Pay allows you to use the watch for contactless payments. There's also 24/7 heart rate tracking and 50M water resistance which means you're good to track your swimming workouts.
In addition, it features all the standard fitness tracking modes for running, cycling, yoga as well as new sleep tracking modes. The new Sleep Score function adds a detailed breakdown grade of your sleep patterns based on your heart rate.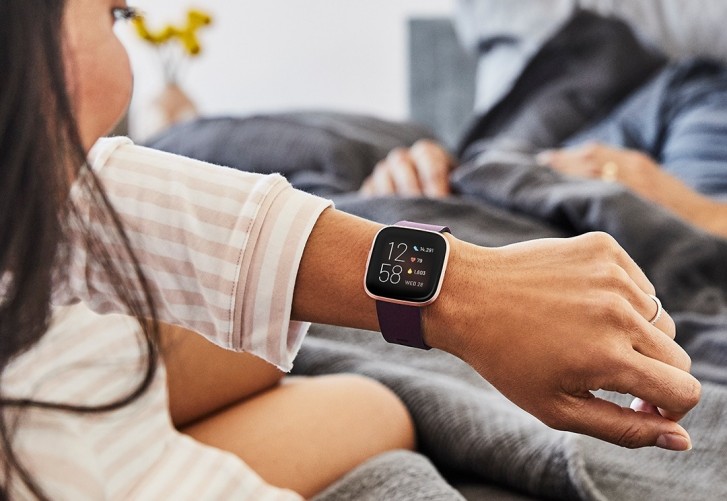 The device also features an Always-On Display which comes in handy for a quick glance at the time, workout progress and battery life. As far as battery life, Fitbit is promising 5 days on a single charge which is a full day more than its predecessor. The Versa 2 only has a single button on the left side which is programmable. There's still no built-in GPS so you'll need to pair your phone to track your runs.
FOR
Improved lightweight design
Always-on display option
Good battery life
AGAINST
Lacks GPS
No offline Spotify playback
No integration with Apple Health or Google Fit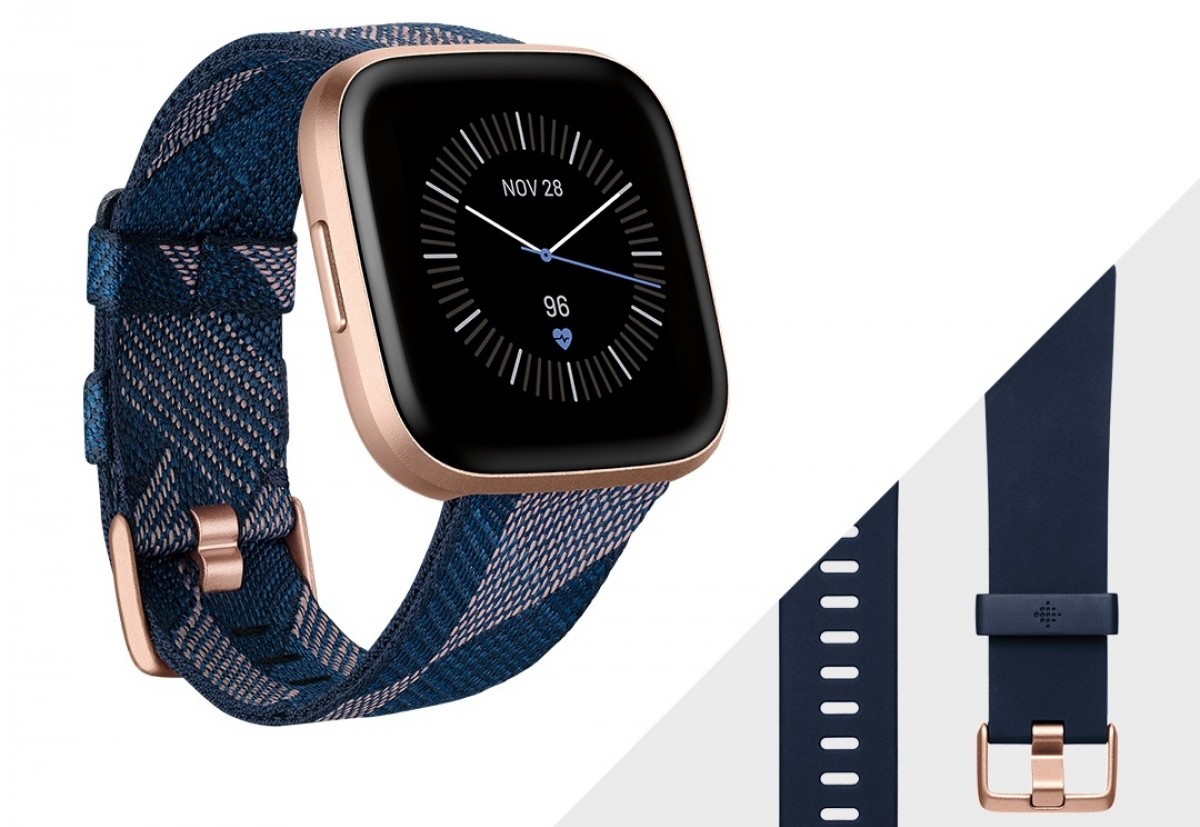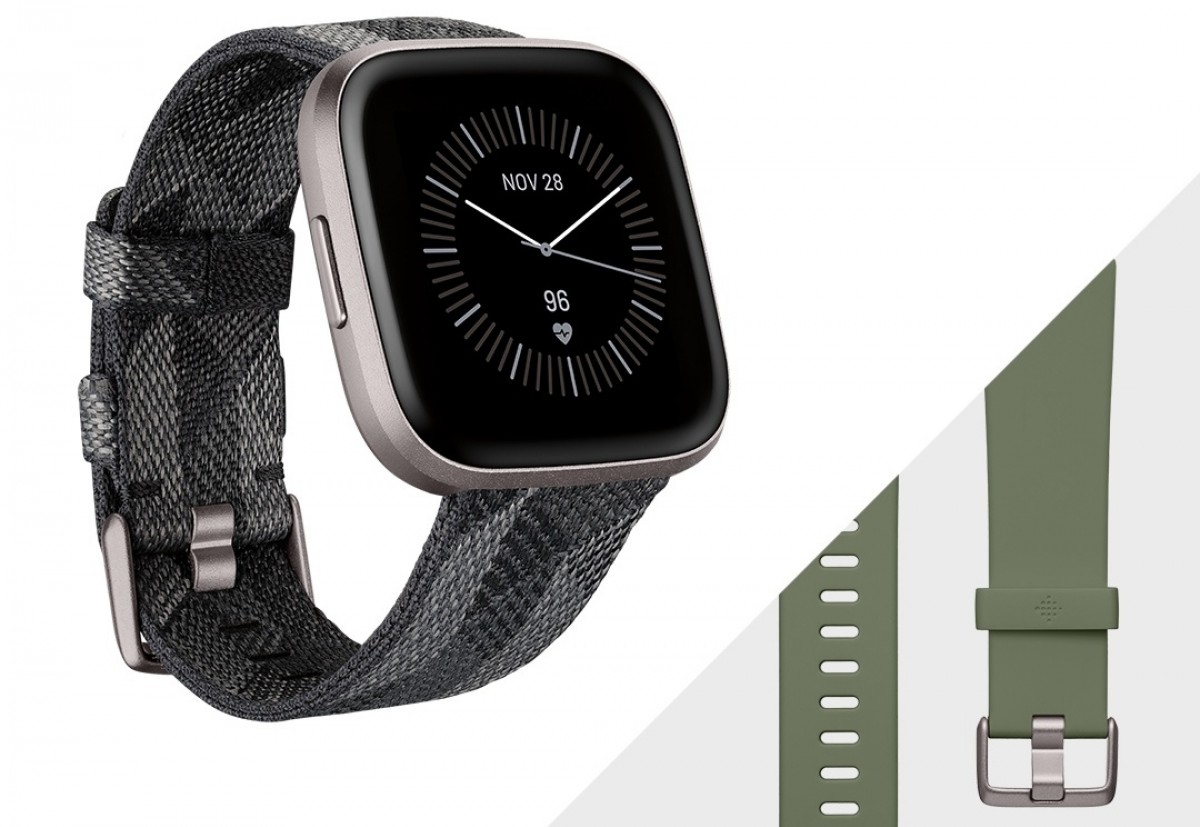 Fitbit Versa 2 Special Editions
After the launch of Fitbit's first smartwatch, the Ionic, the company struggled to compete with the likes of the Apple Watch and dedicated running watches from Garmin.
Then, along came the Fitbit Versa and it turned the company's fortunes around. So it's no wonder Fitbit quickly followed that up with a cheaper, more pared back Versa Lite smartwatch while also refining the original Versa into a much-improved Versa 2.
With its newest wearable, Fitbit has again proved that you don't necessarily need topnotch features to make a terrific fitness watch, and it doesn't need to burn a hole in your wallet. Unlike most other smartwatches on the market, the Versa 2 isn't looking to replace your phone – in fact, you could call it a dumbed-down version of a smartwatch. And that isn't necessarily a bad thing.
FITBIT VERSA 2: KEY SPECS
Display: 300 x 300 pixel touchscreen AMOLED
Materials: Aluminum watch case
Connectivity: Bluetooth 4.0 and 802.11 b/g/n Wi-Fi
Water resistance: Up to 50m
Sensors: 3-axis accelerometer, optical heart rate monitor, altimeter, ambient light sensor, vibration motor, NFC, microphone, and relative SpO2 sensor
Battery life: 5 days of standard usage
The Versa 2 is squarely aimed at users keen on fitness rather than those seeking productivity from a wearable, making it an extension of Fitbit's excellent fitness tracker range, but one that comes with some extra perks.
While health and activity tracking takes center stage, the Versa 2 bridges the gap between phone and wrist by offering message and calendar notifications, ways to control your smart home setup and play music from your phone while on a run or workout session.
At launch, the price of the Versa 2 matched that of its predecessor in the US and UK, but it's a tad higher in Australia and, is roughly on par with the price of the Apple Watch Series 3 in most regions.
Purchasing a Versa 2 will also get you a seven-day free trial of Fitbit Premium, the company's new subscription fitness service. Those treating themselves to the Special Edition Versa 2 will, however, get a 90-day free trial of Fitbit Premium (more on this feature later).
Design and display
Retains 'squircle' design
New always-on AMOLED display
Single button
When it comes to the design, Fibit's mantra seems to be one of 'if it ain't broke, don't fix it'. The 'squircle' design of the Apple Watch and the original Versa seems to have been embraced by users and Fitbit has carried that on to the Versa 2. At first glance, the new fitness watch does look strikingly similar to its predecessor, but closer inspection reveals a few small tweaks giving the Versa 2 a very stylish look indeed.
With a depth of 0.47 inches (12mm), it's only a tiny bit thicker than the Apple Watch 3, but since the chassis tapers inward toward the heart monitor underneath, it actually appears slimmer. And, with a screen size of 40mm, it should fit most wrists.
Thankfully Fitbit has removed its branding from the bottom bezel of the Versa, meaning the bezels on the Versa 2 are slightly thinner, giving you a tad more screen real estate than before. While the display's black background is usually quite successful at disguising the bezels, they are quite obvious at some angles, albeit easy to ignore.
Where the original Versa had three buttons on the chassis – two on the left and one on the right – the Versa 2 sports just a single button on the left and serves as both the 'select' and the 'back' button. This means you're never more than a press or two away from the feature you need to access, while any other navigation you need to perform is done via the touchscreen.
Talking about the screen, that's the one major hardware improvement worth writing home about. Unlike the LCD display on the Versa, the second-generation Fitbit smartwatch has steps into the age of the bright AMOLED touchscreen, which is protected by Gorilla Glass 3.
It's capable of hitting upwards of 1,000 nits of brightness although we found this to be actually too bright for general use, setting our Versa 2 to the lowest brightness setting permanently. Even at a 'dim' setting, the 300 x 300 resolution screen is crisp and, thanks to its ambient light sensor, is capable of adjusting brightness according to the environment you're in.
another important feature Fitbit has added to the Versa 2 is an always-on option. By default this option is switched off and you will need to go into the watch's settings pane to change that selection. At launch, there were no customization options for the always-on watch face and, until now, was limited to a single default analog or digital option. However, a new firmware update has now added plenty of third-party always-on faces, some of which can be customized. They're available on the companion app, although most of them are paid options, with only a few free watch faces available.
If you prefer using the always-on display – after all, it's nice to be able to see the watch face without having to move your arm – you'll find that it cuts the battery life to about half.