LG Electronics (LG) is bringing the exceptional user experience of the G series to customers in more regions with the introduction of the LG G8SThinQ. The LG G8SThinQ is the perfect choice for consumers seeking a premium smartphone, offering many of the stand-out features and technologies applied to the flagship LG G8ThinQ with unique touches that are popular with target consumers. The latest LTE addition to the G series will be available starting this month in select markets in Europe, Latin America, Africa, and the Middle East, among others.
Introduced for the first time on the LG G8ThinQ, the Z Camera utilizes Time-of-Flight (ToF) sensor technology to bring LG G8SThinQ users a choice of convenient and secure biometric recognition options. Hand ID uses the Z Camera's ability to scan a user's unique circulatory pattern using infrared light making unlocking the phone in the dark just as accurate as during the day. The same technology comes into play in Face Unlock, which is also extremely accurate and fast due to the Z Camera's use of infrared light and 3D point clouds to accurately trace the contours and features of the face. The third new feature that utilizes Z Camera is Air Motion, a touchless command interface that allow users to perform various actions without touching the screen. 
As the first smartphone manufacturer to offer a triple-lens camera setup with a wide angle lens, LG continues this now widely emulated design with the LG G8SThinQ. The improved camera – with the widest field of view to date at 137˚ – allows users to enjoy continuous zoom capability without any lag or color distortion. The exception camera performance of the G8SThinQ was even recognized by VCX-Forum, a Germany-based ratings organization, which ranked the LG device best among the industry's current smartphones. On the front the device sports a standard lens and the Z Camera, which supports features such as Portrait and Spotlight to help users raise their selfie game. The addition of the Z Camera's ability to quickly measure distances helps produce portraits with more depth and feel. Spotlight detects the user's facial curvature and simulates studio lighting to bring a professional quality and dramatic edge to selfies. With Video Depth Control, videos shot on the LG G8SThinQ benefit from a beautiful bokeh effect that puts the subject in sharp focus against a soft, blurred background. And for users tired of shaky video footage, LG G8SThinQ comes ready with Steady Cam which delivers smooth, clear videos without the use of a gimbal.
Equipped with Qualcomm® Snapdragon™ 855 Mobile Platform and a vivid 6.2-inch FHD+ FullVision OLED display (2248 x 1080), the LG G8SThinQ is a multimedia powerhouse. The handset also continues LG's legacy of superior mobile audio, fitted with stereo speakers that deliver a rich, textured performance and immersive surround sound. The LG G8SThinQ continues the company's tradition of audio excellence with the inclusion of a 3.5mm headphone jack and DAC.
The design of the LG G8SThinQ is all about the user: the stylish, ergonomic smartphone provides easy one-handed operation and oozes understated elegance, features popular with customers in Europe, Latin America, Africa and the Middle East. Complete with 2.5D Corning Gorilla Glass, it has a polished, seamless finish that is both strong and sophisticated and guarantees a comfortable grip. Standard out of the box are 6G RAM, 128GB storage, MIL-STD 810G compliance and IP68 water and dust resistance. The LG G8SThinQwill be available in three compelling colors: sleek and modern Mirror Black, eye-catching Mirror Teal, and alluring Mirror White.
Pricing and details of availability of the LG G8SThinQ will be announced locally.
Key Specifications: 
Chipset: Qualcomm® Snapdragon™ 855 Mobile Platform
Display: 6.2-inch 18.7:9 FHD+ OLED FullVision (2248 x 1080)
Memory: 6GB RAM / 128GB
Camera:
–  Rear: 13MP Super Wide (F2.4 / 1.0μm / 137˚) / 12MP Standard (F1.8 / 1.4μm / 78˚) / 12MP Telephoto (F2.6 / 1.0μm / 48˚)
–  Front: 8MP Standard (F1.9 / 1.12μm / 80˚) / Z Camera (ToF Technology)
Battery: 3550mAh
Operating System: Android 9.0 Pie
Size: 155.3 x 76.6 x 7.99mm
Weight: 181g
Network: 3G / 4G LTE-A
Connectivity: Wi-Fi 802.11 a, b, g, n, ac / Bluetooth 5 / NFC / USB Type-C (USB 3.1 Compatible)
Biometrics: Hand ID / Face Unlock / Fingerprint Sensor
Colors: Mirror Black, Mirror Teal, Mirror White
Other: Air Motion / Stereo Speakers / AI CAM / Google Lens / Google Assistant / IP68 Water and Dust Resistance / HDR10 / Qualcomm® Quick Charge™ 3.0 Technology / MIL-STD 810G Compliance
A notch too far. The LG G8S ThinQ has arrived late to the party, but it still brings a flagship SoC, a large OLED display, a ToF camera and a 3,550 mAh battery. The G8S ThinQ may have fancy camera tech, but it is otherwise a fairly run-of-the-mill flagship. However, read on to find out why we still think highly of LG's latest attempt to disrupt the established order.
LG announced the G8S ThinQ alongside the G8 ThinQ at MWC 2019 in Barcelona back in February. The two devices initially caused a stir because of their innovative time of flight (ToF) cameras, which use infrared to analyse and collect depth-of-field information from a scene before relaying it to the main camera. This can help create more accurate augmented reality (AR) and potentially richer photos. Inexplicably, LG decided against releasing the G8 ThinQ in Europe and has taken until now to bring the G8S ThinQ to market, almost five months after it was originally announced.
So here it is; LG's flagship G series device for 2019 in Europe. The G8S ThinQ ticks all the basics for a 2019 flagship with its Qualcomm Snapdragon 855 SoC, 6.2-inch OLED screen, several cameras, current LTE and Wi-Fi standards, along with stereo speakers. Oh, and a notch. A huge notch.
The G8S ThinQ is comparatively reasonably priced at launch, with an MSRP of 769 Euros (~US$867). This is more expensive than the Huawei P30, the entry-level OnePlus 7 Pro and the Samsung Galaxy S10e. The latter is pitched as an affordable flagship, underlining just how good value for money the G8S ThinQ is in 2019. Apple's cheapest smartphone of last year, the iPhone XR, is more expensive than the G8S ThinQ though, as is the Sony Xperia 1. Prices have already started dropping just a few weeks after launch, making the G8S ThinQ even better value for money. We shall compare our review unit against all those devices and its predecessor, the G7 ThinQ.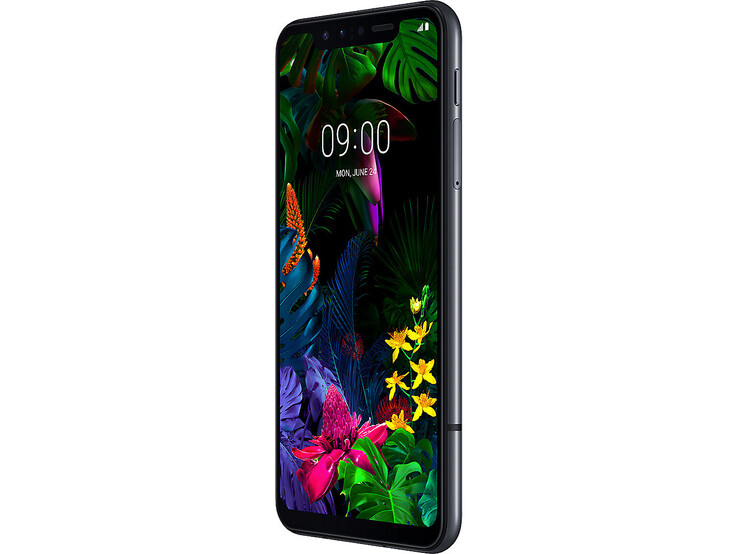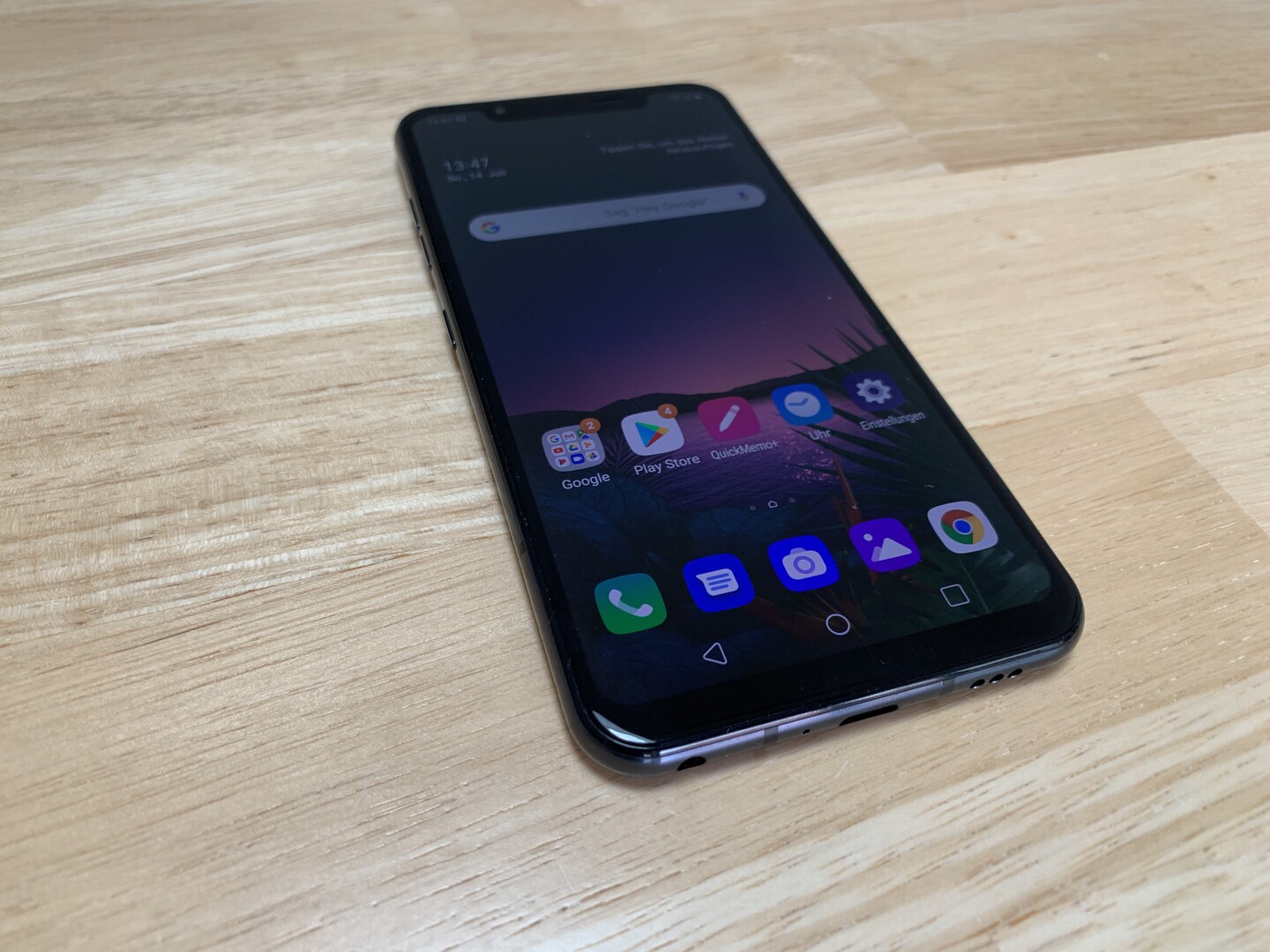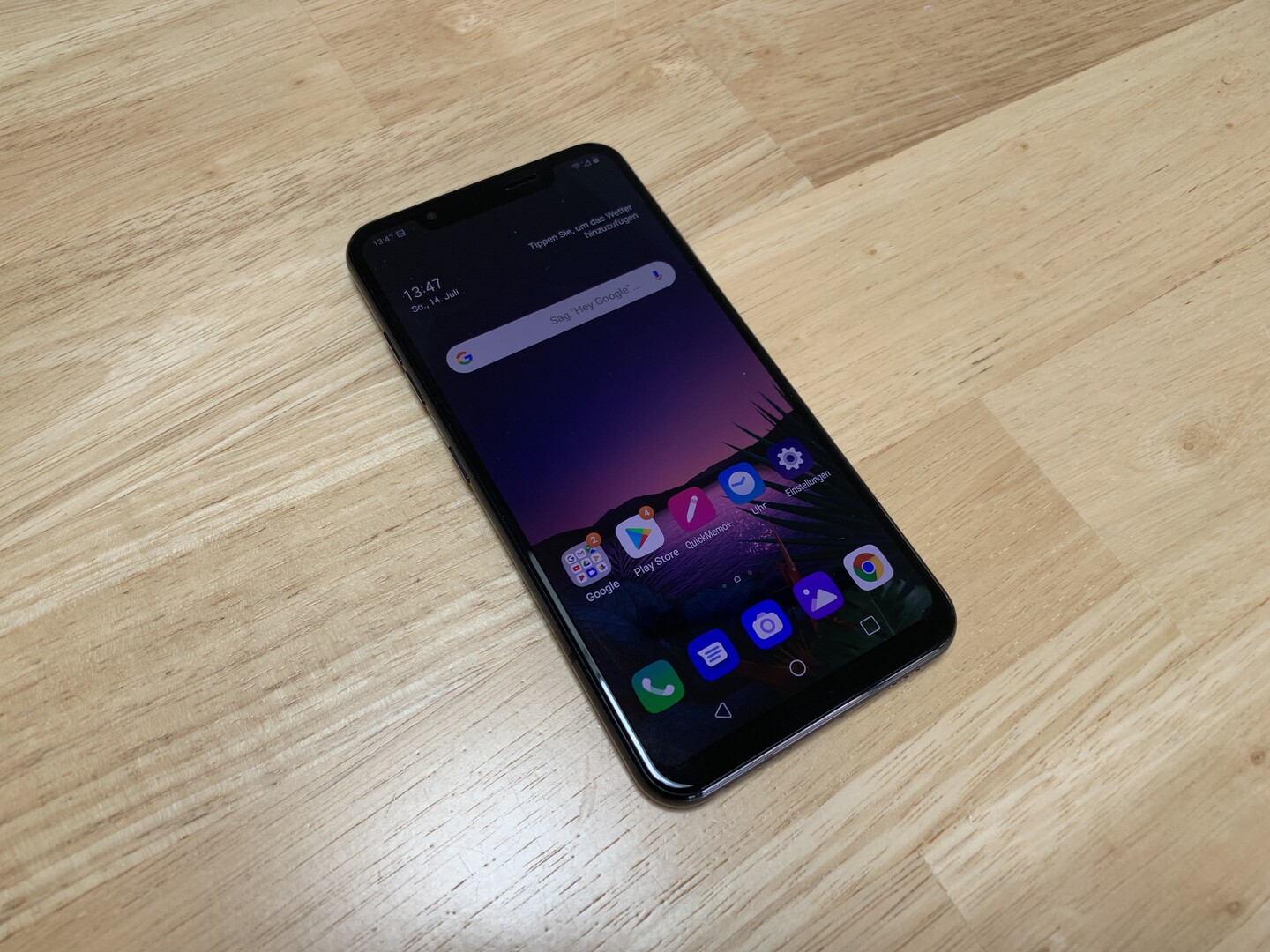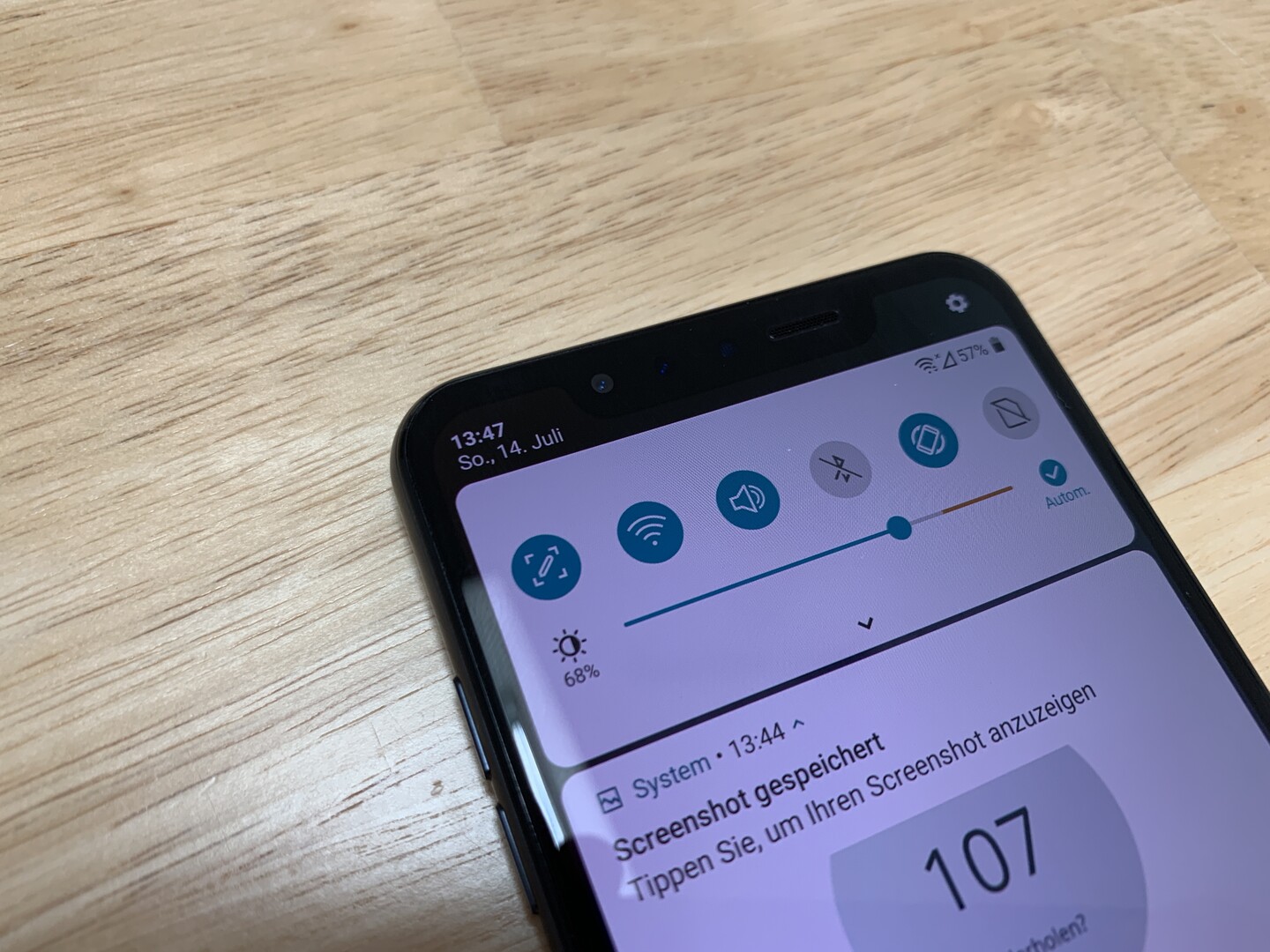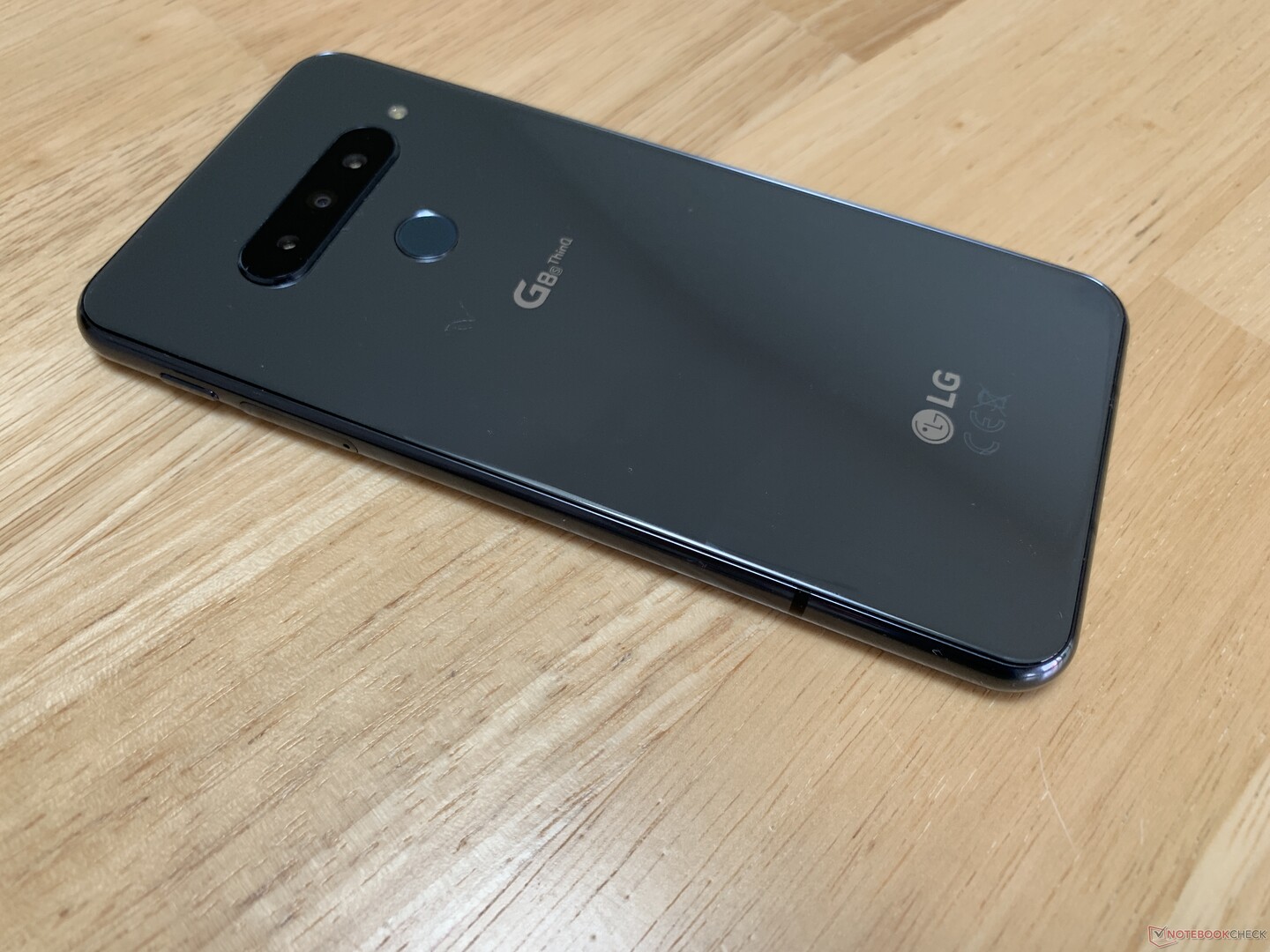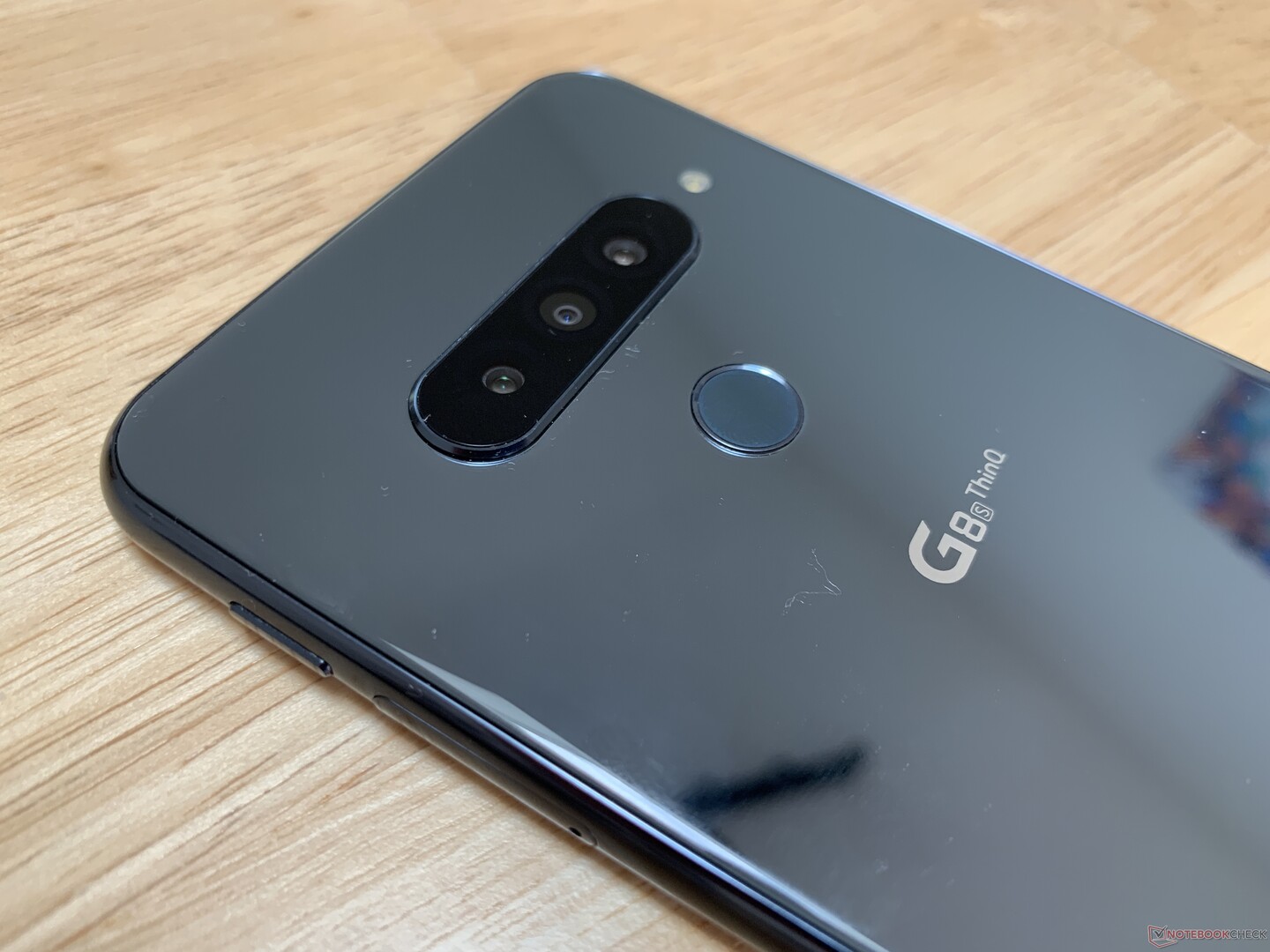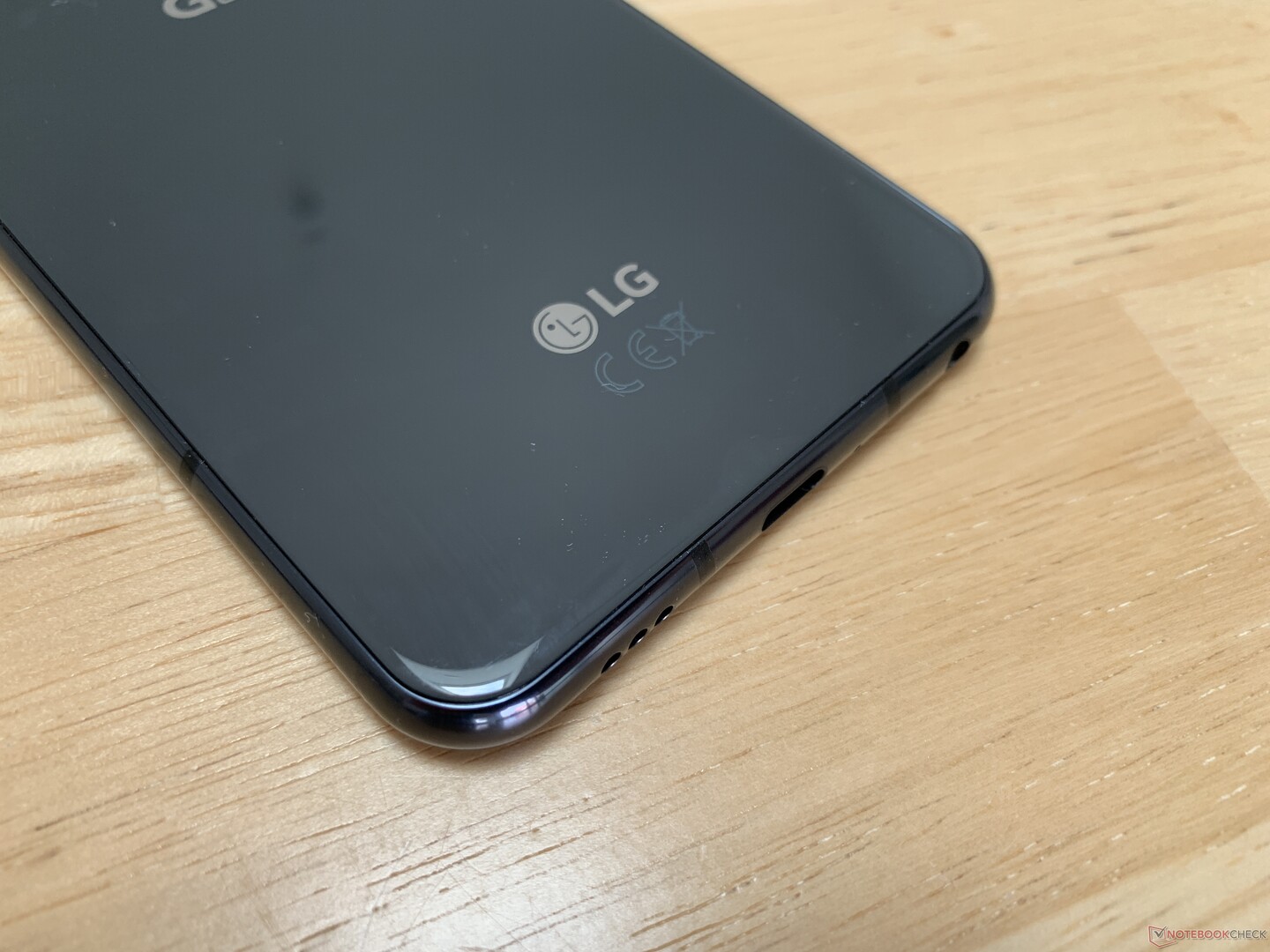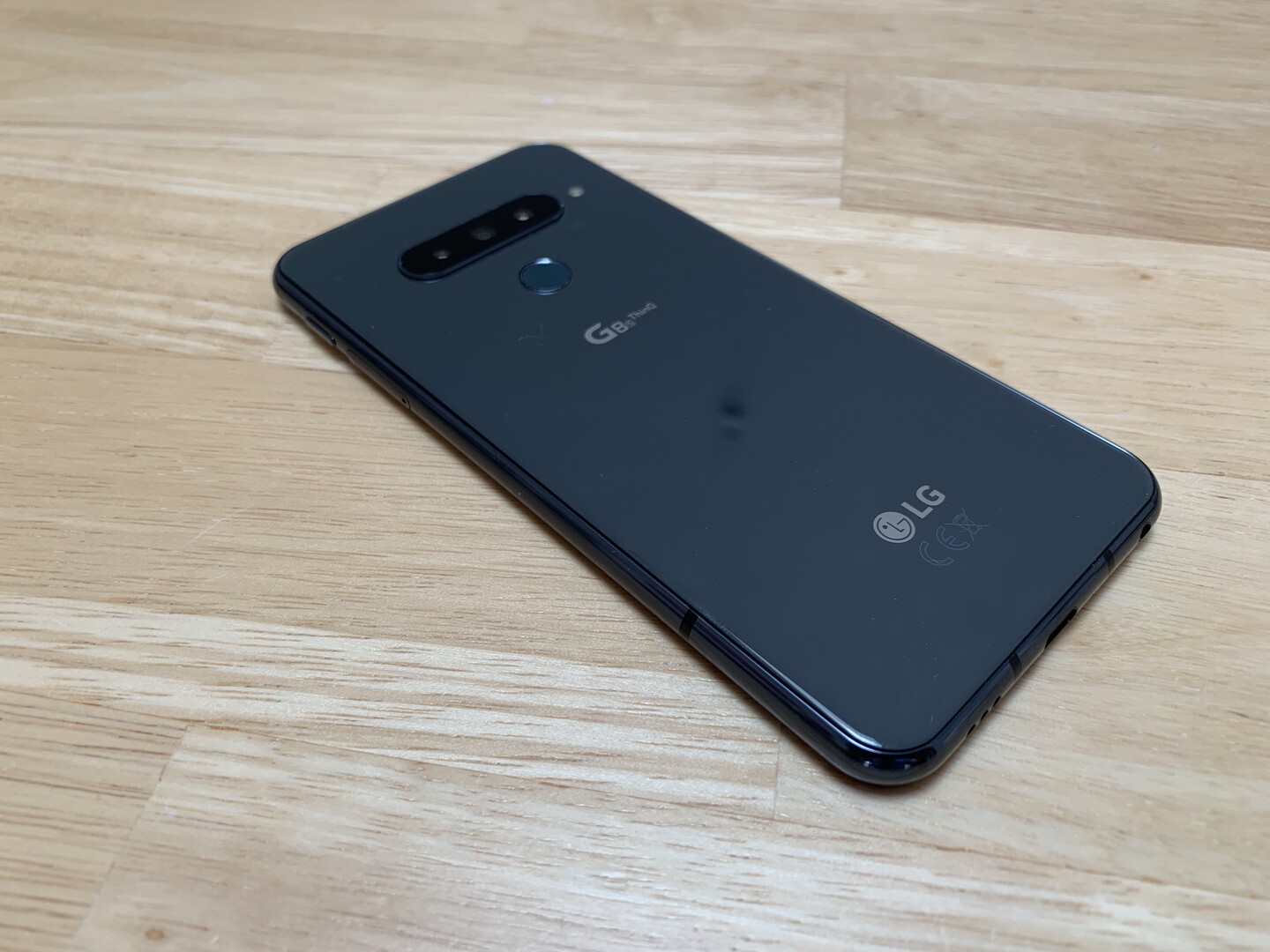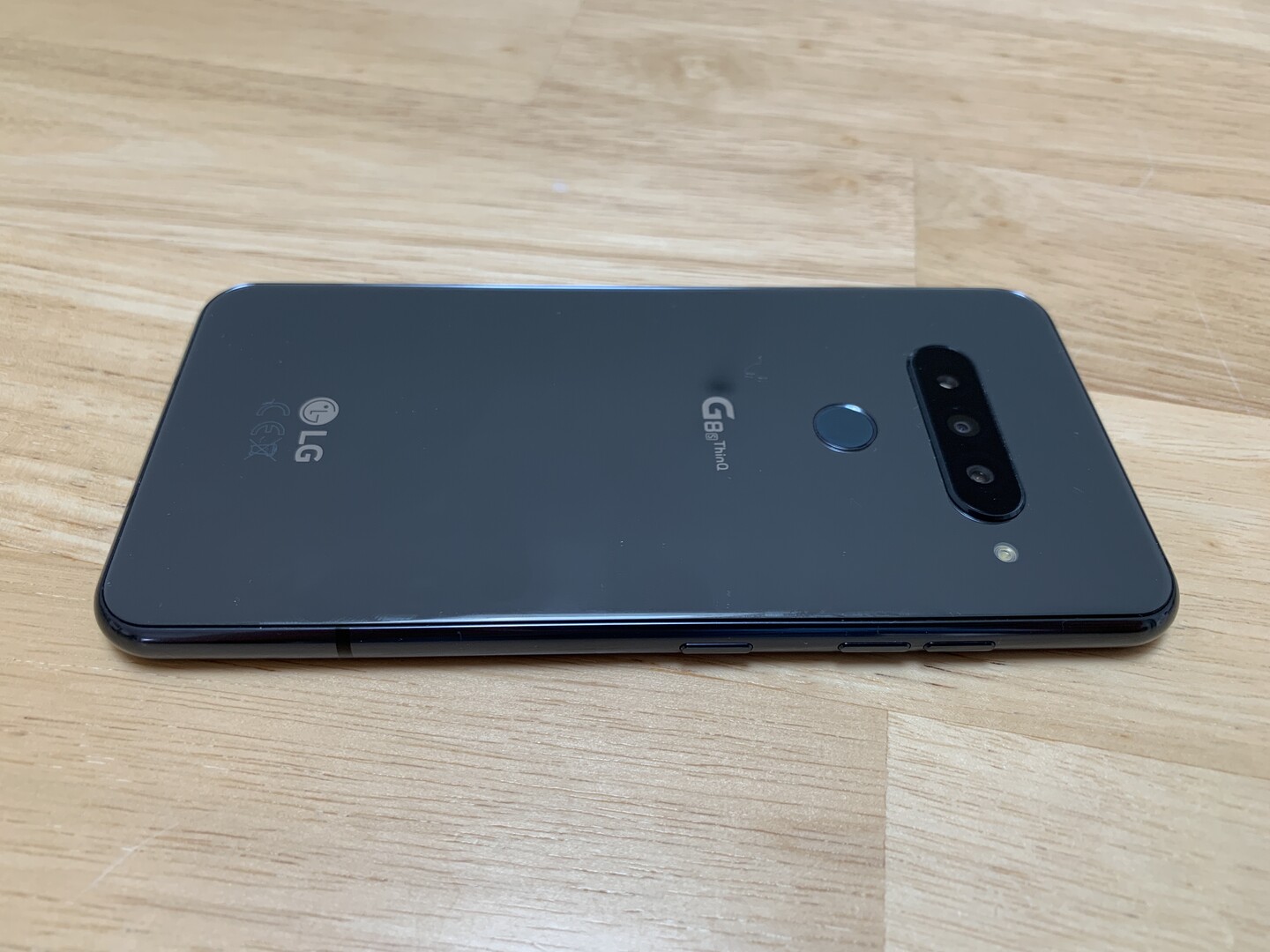 Connectivity
The G8S ThinQ comes with 128 GB of UFS 2.1 flash storage and 6 GB of RAM, although you can add up to a 2 TB microSD card should you need more space. The device supports all modern file systems including exFAT, meaning that it can read files that are larger than 4 GB. The G8S ThinQ is a dual-SIM device too, but its second card slot is a hybrid one, forcing you to choose between dual-SIM functionality and microSD card expansion. Moreover, microSD cards can only be formatted as external storage, restricting apps and data to only the 128 GB of internal storage.
Naturally, the G8S ThinQ supports Bluetooth 5.0 and NFC. The 3.5 mm headphone jack makes a return too, calling into question why other OEMs have chosen to omit it from their recent flagship devices.
The G8S ThinQ ships with Android 9.0 Pie, atop of which LG adds its skin. The company has made a few minor UI adjustments compared to stock Android and included a few additional settings. We like that LG has put a brightness slider in Quick Settings by default, allowing you to manually adjust the brightness without diving into the settings menu. Incidentally, LG has done a good job at organising Settings, having added some practical options like display colour options.
The G8S ThinQ comes with the standard set of Google apps along with several in-house ones like Smart Doctor and Games Launcher. Unfortunately, we can only disable and not uninstall the preinstalled Amazon Assistant app.
LG had pushed out the May 2019 security patch to our review unit at the time of testing, which was relatively up to date. However, we hope that the company rolls out a new one soon.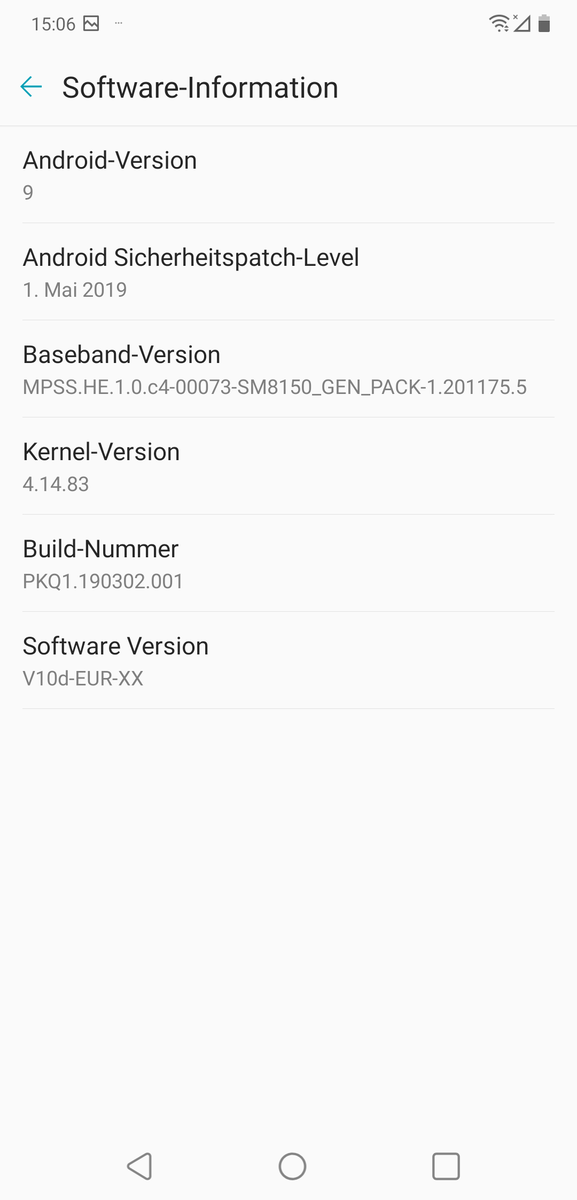 Software information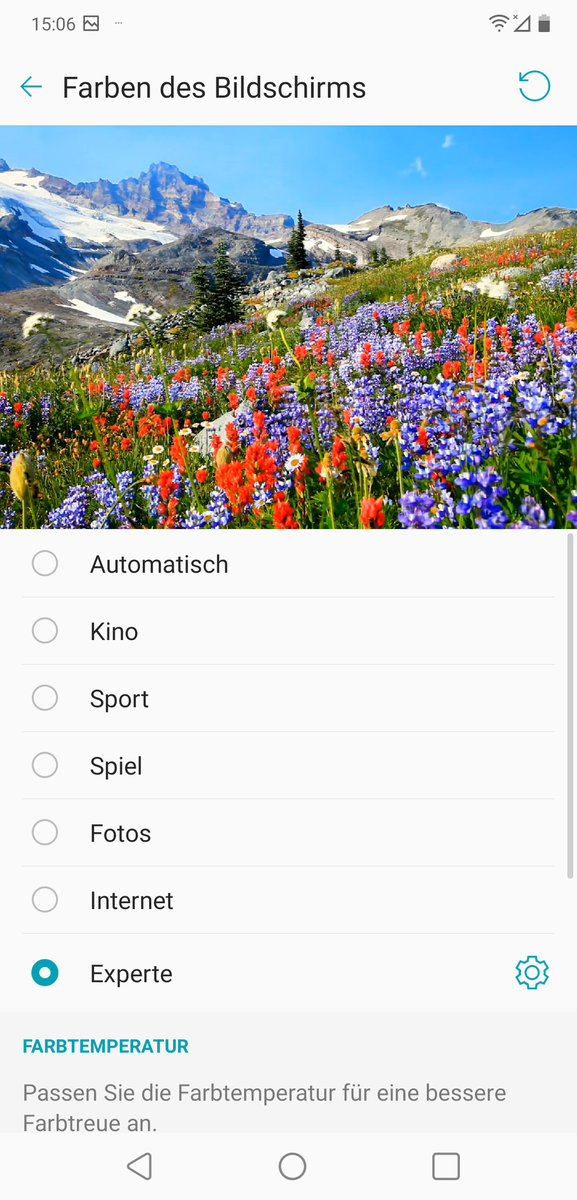 Display colour options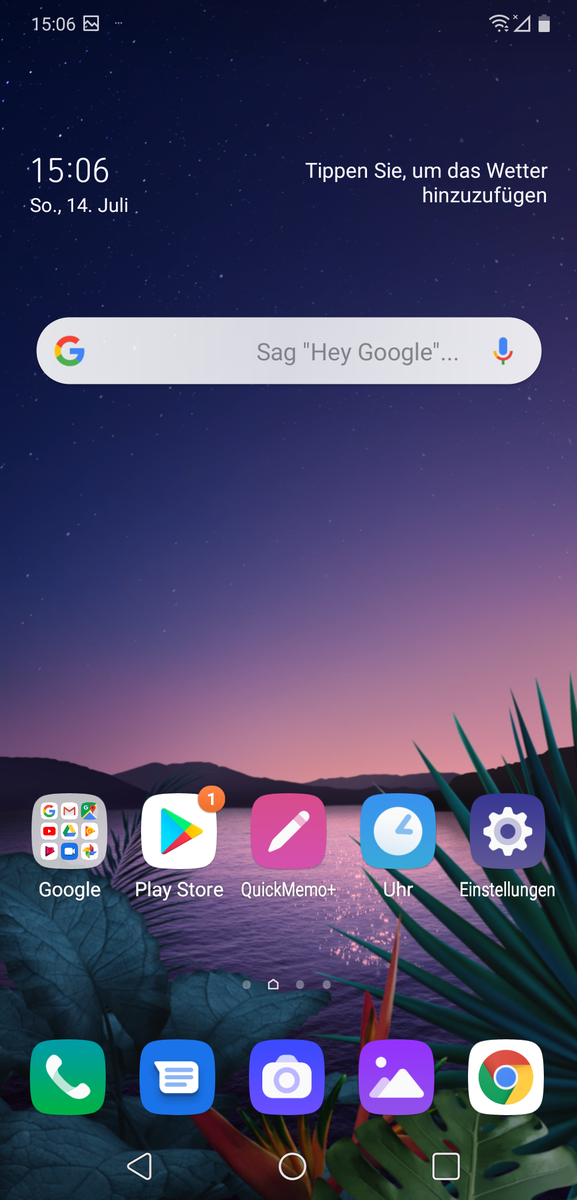 Default home screen
The G8S ThinQ supports all modern Wi-Fi standards up to 802.11ac, although some flagships like the Galaxy S10 series support the newer ax standard, also known as Wi-Fi 6. Our review unit fell short of its predecessor in our iperf3 Client Wi-Fi tests with our Linksys EA8500 reference router, but it still averaged over 500 Mb/s with a few fluctuations.
The G8S ThinQ supports plenty of LTE bands too, making it capable of being used on intercontinental trips. The device supports LTE Cat. 20 for up to 2 Gb/s download speeds and 75 Mb/s upload speeds. The former is mighty impressive, although few carriers currently support these speeds. The G8S ThinQ's upload speeds are rather slow by modern flagship standards though. Our review unit also maintained decent network reception during our tests in a built-up urban area.
The G8S ThinQ uses BeiDou, Galileo, GLONASS and GPS, including A-GPS navigation for location services. Our review unit can maintain a satellite fix with up to four metres accuracy outdoors, which is on par with other modern flagships. Disappointingly, it could not find us indoors even when we stood next to a window, something that even some midrange devices can do.
We also took the G8S ThinQ on a bike ride to compare its location accuracy against our reference bike computer, the Garmin Edge 520. Impressively, our review unit proved more accurate than the Garmin in certain sections of our 14 km bike ride, with it plotting one of the most accurate routes we have ever seen. In short, the G8S ThinQ could replace most consumer-grade navigation devices; it is that accurate.
Telephone Features & Call Quality
LG preinstalls its in-house suite of telephony apps. The apps work well and function like the endless alternatives, although the Phone app opens to the dialler rather than your call history as the Google app does. The Phone app divides call history, contacts and favourites into tabs though, with it also being possible to create contact groups should you wish to do so.
Our review unit has decent, albeit not outstanding call quality. Our test calls never sounded crystal clear, with our call partner sounding better over speakerphone than using just the earpiece. The microphone transmitted our voice well though.
LG equips the G8S ThinQ with three rear-facing cameras, with a 12 MP main sensor being supported by a 13 MP wide-angle sensor and a 12 MP telephoto lens. The latter supports optical zoom, while the default camera software allows you to combine shots from all three sensors into one GIF, should you find that useful.
The main rear-facing camera has an f/1.8 aperture and a large pixel diameter of 1.4 microns, theoretically allowing it to process plenty of light even in poorly lit scenes. Our test shots are richly detailed and look excellent in good light, with the 12 MP sensor able to keep up with the flagships like the iPhone XS Max. The main sensor lacks the light sensitivity of its peers though, with bright sunlight looking overexposed and the roof edges in scene 2 coming out a little overshadowed. Overall, the iPhone XS Max takes a much more rounded picture, in our opinion. The sensor retains plenty of details in low light too, while objects also look sharp. However, the scene looks noticeably underexposed, which is a shame. Incidentally, the telephoto and wide-angle lenses also take good pictures.
These cameras are complemented by an unspectacular 8 MP front-facing sensor and a ToF camera, the latter of which being one of the biggest selling points of the G8S ThinQ. As mentioned earlier, the ToF camera uses infrared to create a 3D model of a scene and capture more depth-of-field information than a conventional camera sensor can. Apple uses a different technology for its face recognition and AR emojis, but companies like Tesla use ToF to allow their self-driving cars to map out their surrounding environment. By contrast, the G8S ThinQ uses its ToF camera to help create more accurate bokeh effects, although the differences between the ones captured by our review unit and something like the Pixel 3 XL are minimal. We will also cover the other applications of the ToF camera in the Input Devices & Operation section of this review.
The G8S ThinQ can also record videos in up to 4K at 60 FPS, although the device cannot use its optical image stabilisation (OIS) at these settings. Unfortunately, you must drop the frame rate to 30 FPS if you want to shoot in 4K. The image quality of videos is just as good as photos, and we like that the default camera app can switch between focal lengths while recording. Unfortunately, this looks rather abrupt in recordings, with there being no smooth transition between cameras.
The G8S ThinQ comes with a pair of headphones, a charger, charging cable and a SIM tool. There is also a silicone case and a cleaning cloth. Currently, LG does not sell any G8S ThinQ specific accessories, but you can buy screen protectors and cases from third-party retailers.
The G8S ThinQ comes with a 24-month limited manufacturer's warranty. Please see  Guarantees, Return Policies and Warranties FAQ for country-specific information. LG preinstalls a remote access app too, which allows its support teams to analyse your device before sending it in for a warranty repair. You must enable this before you can use it though, as it does not come enabled by default.
Input Devices & Operation
The G8S ThinQ comes with an accurate touchscreen, with there also being hardware buttons for volume control and power like almost every smartphone. LG has also included a dedicated Google Assistant button, which cannot be assigned to a different app or command.
The ToF camera can be used to perform air-motion gestures, examples of which you may have seen in G8 ThinQ reviews. We found them intuitive and innovative, but they can be tricky to get right. Basically, you hold your hand a little away from the camera, with a small illuminated bar appearing once the ToF camera has detected your hand. You can then switch tracks, change the volume and take photos, all of which sound great in theory. While it offers a glimpse into the future, the area within which the ToF camera recognises gestures is small, often leading to the device not recognising the movement that you have performed. In short, air-motion gestures are currently a gimmick, but they could eventually revolutionise how people interact with their smartphones.
LG has included a fingerprint sensor on the back of the G8S ThinQ too, which reliably and quickly unlocks our review unit. You can even use the pattern of your veins in your hand to unlock your device, but this does not work as well as the fingerprint scanner does. The G8S ThinQ has facial authentication too, which works better than the vein recognition does. However, it is also slower than the fingerprint scanner at unlocking the device, leaving the latter as the fastest and most reliable way of unlocking the G8S ThinQ.
A major leap for the LG G series is the transition from IPS to OLED screens. The G8S ThinQ has an OLED panel like many modern flagships, which offers better colour accuracy and contrast than the IPS equivalent in the G7 ThinQ.
The change in display technology does have its downsides though. The G8S ThinQ operates natively at 2248×1080, a lower resolution than the 3120×1440 display in the G7 ThinQ. Moreover, our review unit has an average maximum luminosity of 556 cd/m² and is 88% evenly lit, both of which fall far short of the G7 ThinQ. The G8S ThinQ still gets bright by modern flagship standards, but it cannot compete with the G7 ThinQ and its 975 cd/m² bright display.
Another downside of OLED panels is that they use pulse-width modulation (PWM) to regulate their brightness, which can cause eye strain and headaches for some people. The display in our review unit flickers at 235 Hz, a frequency that is low enough to cause health issues for those who are PWM sensitive.
OLED panels can switch off pixels individually though, giving devices like the G8S ThinQ a theoretically infinite contrast ratio and a 0 cd/m² black value. LG has included various presets for adjusting the colour reproduction of the display too, which is a nice touch. You can even set the white balance manually too, should you wish to tinker with how colours look. We included a screenshot of the display options in the Software section of this review, of which Cinema mode is the most colour accurate. CalMAN is not completely reliable at measuring colour spaces, but it does show that the G8S ThinQ comfortably covers all of sRGB and a large portion of DCI-P3.
The G8S ThinQ is easy to use outdoors, with its brightness sensor reacting quickly to changing lighting conditions. The display has a highly reflective finish though, which can impede readability in bright sunlight. Positively, the OLED panel has stable viewing angles, with there being only minor colour distortions at acute angles.
The G8S ThinQ features a Qualcomm Snapdragon 855 SoC, a staple of 2019 flagships. Our review unit falls short of the OnePlus 7 Pro and Xperia 1 in synthetic benchmarks, but it still holds its own against the Galaxy S10e, the Huawei P30, and its predecessor, the G7 ThinQ. We shall cover why the G8S ThinQ performs worse than its Snapdragon 855-powered contemporaries in the Emissions section of this review.
Overall, the G8S ThinQ has flagship-level performance, and you shouldn't notice any slowdowns in daily use. System benchmark results like PCMark for Android underline this, with the G8S ThinQ finishing second to the OnePlus 7 Pro in our comparison table.
LG equips the G8S ThinQ with UFS 2.1 flash storage, another staple of modern flagships. Some OEMs like OnePlus have moved onto the faster UFS 3.0 standard, but you will probably only notice the difference in synthetic benchmarks. Our review unit boots and loads apps quickly, with there being no obvious delays or lags in daily use.
The G8S ThinQ has a comparatively slow microSD card reader though, with our Toshiba Exceria Pro M501 reference card only able to average 67.53 MB/s read speeds and 46.7 MB/s write speeds. Only the Xperia 1 has a slower card reader of our comparison devices, with the others averaging at least 60 MB/s in read and write benchmarks.
The Adreno 640 is a capable gaming GPU, as we have covered in our OnePlus 7 Pro, Xiaomi Mi 9 and Xperia 1 reviews. The G8S ThinQ can play most modern games at 60 FPS on high graphics, with Arena of Valor fluctuating between 53 FPS and 61 FPS during our gaming tests. Asphalt 9: Legends only runs at 30 FPS, with our review unit averaging 27.9 FPS on graphics. In short, the Adreno 640 should be sufficiently future-proof for the next few years, especially as it supports a slew of modern APIs.
We also encountered no issues with the touch screen or accelerometer during our gaming tests. Fast-paced games like Temple Run 2 ran smoothly, with there being no input delays even during challenging sections.
Temperature
The G8S ThinQ will never feel cool to the touch, with surface temperature on our review unit averaging around 32 °C at idle. However, the device only heats up to 35 °C under load, with only two areas reaching 38 °C.
In short, the G8S ThinQ should not feel uncomfortable in your pocket after a prolonged gaming session.
The low surface temperatures come with their costs though, namely SoC throttling. Frame rates quickly dropped by almost a third during a GFXBench 3.1 battery benchmark, which is extreme throttling by Snapdragon 855 standards.
Speakers
LG equips the G8S ThinQ with true stereo speakers, with the device using its earpiece as a secondary speaker. The speakers reached a maximum of 83.6 dB(A) during our tests, although trebles sound over-emphasised at this volume. Audio sounded noticeably more balanced when we lowered the volume slightly. The G8S ThinQ manages to reproduce a wider range of deep mid tones than its predecessor and even some bass frequencies, which make audio sound pleasantly warm.
The G8S ThinQ also has a 3.5 mm headphone jack, something which sets the device apart from other modern flagships. You could connect external audio equipment via Bluetooth too, with the G8S ThinQ supporting the modern 5.0 standard. Both worked perfectly during our tests and delivered clean-sounding audio.
Power Consumption
There are more economical devices than the G8S ThinQ, but our review unit does not embarrass itself compared to its peers. The device consumes between 1.2 W and 2 W at idle, which is not especially concerning. However, we measured the G8S ThinQ consuming between 5 W and 10 W under load, which is about 10% more than we would have expected from a Snapdragon 855-powered device. Only the Galaxy S10e consumes more of our comparison devices, with the G8S ThinQ consuming between 15% and 43% more than its contemporaries.
Battery Life
One saving grace of the G8S ThinQ here may be its battery capacity, which is larger than all but that of the OnePlus 7 Pro and Huawei P30 of our comparison devices. Its 3,550 mAh battery does not last long under sustained load, with the iPhone XR and G7 ThinQ offering over an hour longer between charges if you are pushing the devices hard.
The G8S ThinQ still managed a respectable 11:33 hours in our practical Wi-Fi tests, which suggests that it should easily survive a workday of intensive use and perhaps even two if you use it sparingly. Its quick-charging functionality means that you should need less than 2 hours before having 100% charge again too.